GlobeNewswire
"The days of transactional selling are over." Showpad releases new capabilities to elevate seller performance and buyer collaboration, empowering customers to stay ahead of market shifts in B2B sales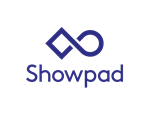 News provided by
Showpad
Nov 20, 2023, 10:00 AM ET
CHICAGO, Nov. 20, 2023 (GLOBE NEWSWIRE) --  Showpad, the global leader in sales enablement technology, predicts that as buyer knowledge reaches new heights in 2024, traditional sales techniques will become obsolete. Hendrik Isebaert, Showpad CEO, forecasts that this will create acute challenges for organizations that aren't equipped to keep pace with the, "smartest generation of buyers, yet".

Speaking at Showpad's annual conference, Transform 2023, Hendrik Isebaert, in partnership with Tony Grout, CPO, unveiled a number of recent product innovations and discussed the importance of trust in differentiating sellers from their competition.
Hendrik explains: "The days of transactional selling are over. Sellers can no longer show up with the same information their customers can get from a chatbot, review site, or analyst report. Every seller interaction needs to feel consultative and tailored to the buyer, which is increasingly difficult when buyers are becoming product experts in their own right."
"This is why we're badging 2024 as the year of extreme buyer intelligence. That proliferation of information and content that's so readily available online isn't going anywhere–meaning sellers who use age-old sales techniques will continue to struggle to deliver meaningful interactions. To succeed in 2024, sellers are going to need to double down on building trust amongst their buyers–and to do so, sales orgs will need the right training, coaching and tools," Hendrik adds.
Coaching sellers to excellence
As buyers get smarter with more information at their fingertips, Showpad's new Sales Competencies app has been designed to drive consistency in seller performance. This empowers them to show up to every buyer interaction one step ahead and ready to add meaningful value and earn buyer confidence and trust.
With sales managers often thinly spread and forced to prioritize between hiring, forecasting, and pipe generation, the Sales Competencies app augments the role of the internal sales coach, making development programs more scalable. The app, which sits within Showpad Coach, provides actionable insights on seller skills and behaviors, helps define a baseline for sales readiness, and delivers targeted support to the reps who need it most.
With a clear measure of the skills and behaviors that correlate to top performance in the organization, new joiners and tenured team members alike can be effectively coached into showing up to buyer interactions as trusted advisors. Enablement programs are anchored in data, allowing training to be built on improving what truly moves the needle. In-app benchmarks help the learner and manager see where they index against top-performers on their team, which competencies directly impact the bottom line, and automatically connect sellers to recommended courses to help improve their performance.
A new standard in collaboration
The launch of Mutual Action Plans brings a whole new level of collaboration between buyers, revenue teams and sales teams for the sales enablement industry as a whole, and helps to sustain and nurture relationships with buyers, in turn maximizing account growth opportunities.
By bringing buying and selling teams together into the shared environment of the virtual deal room, the Plans provide a clear roadmap of steps needed to move a deal forward. In creating a joint task list, with milestones and subtasks, all stakeholders can see how a deal is progressing. This helps speed up the buying process and drive more predictability in the deal cycle by showing when customers are engaged and when they're at risk of stalling.
Mutual Action Plans can also be leveraged beyond the first sale, at the point of customer account reviews or success calls. Customers and account managers can agree on the concrete steps they can take to drive adoption and improve overall success. Mutual Action Plans will help boost customer confidence when they can see in real-time that their needs are being understood, managed, and met by their account team. Cultivating trust in this way will help to fuel account growth.
A fundamental shift for sales
"Additive or consultative sales experiences don't materialize without foundation, and data shows that 58% of deals stall because buyers don't see value in their interactions with sellers," says Tony Grout, CPO, Showpad. "This is where the Sales Competencies App comes in. It's been designed to identify the differentiating core competencies, help train sellers on those skills in the right way, and support them in applying those skills in real-time as they close deals. It's game-changing in driving consistent team performance, which is critical in the current macroeconomic environment."
"At the same time, the Mutual Action Plans are fundamental to building trust and collaboration in the buyer/seller dynamic," Tony adds. "Indeed, trust has become the ultimate differentiator for successful sales orgs. With the pressure of the current economic climate, deals are fading fast in the face of a trust gap. So the need is more pressing than ever to arm sales teams with the right tools, knowledge, and skills to build effective buyer trust and run deals with confidence from day one."
About Showpad
Showpad unites marketing and sales teams to unlock the full potential of every seller. Marketing teams can ensure the content they create gets into the hands of the right seller at the right time. Sellers get training on how to best use this content, and access to engaging ways to share it with buyers, whether that's in-person or digitally. And everything is measured–from seller usage to buyer engagement—tying metrics like content views and completed courses to business outcomes like win rates. It's all part of Showpad's Enablement Operating System® (eOS) that can be fully customized and integrated into any business, and supported by a global team of Showpad experts, each invested in their customers' success.
Since 2011, we've been working to fix the breakdown between marketing and sales, delivering a strategic alignment between teams from SMEs to enterprise brands, including Dow, GE, Honeywell, Johnson & Johnson, and Coca-Cola EuroPacific Partners. We help these companies and thousands of others across the globe build meaningful relationships that drive revenue. For more information, visit showpad.com.
Media Contact:
Sasha Dookhoo
Showpad@crenshawcomm.com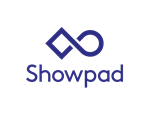 NOTE: This content is not written by or endorsed by "WKBN", its advertisers, or Nexstar Media Inc.
For inquiries or corrections to Press Releases, please reach out to GlobeNewswire.