GlobeNewswire
Redflow and Ameresco to deploy microgrid for United States Department of Defense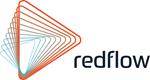 News provided by
Redflow Ltd.
Sep 18, 2023, 10:04 AM ET
BRISBANE, Australia, Sept. 18, 2023 (GLOBE NEWSWIRE) -- Redflow Limited (ASX: RFX), a global leader in clean energy storage, and Ameresco, Inc. (NYSE: AMRC), a leading cleantech integrator specializing in energy efficiency and renewable energy, are pleased to announce that Redflow has signed a US$2.83 million contract with the United States Department of Defense's (DOD) Defense Innovation Unit (DIU) to deliver a prototype microgrid using a 1.2 to 1.4 MWh Redflow long duration energy storage (LDES) system.

Redflow will partner with Ameresco as their subcontracted engineering to deliver the microgrid project. The project, which aims to extend the duration of energy storage for existing installations, will repower a solar-powered microgrid currently located at the Stewart Air National Guard Base in New York state.
The repowered microgrid project scope will integrate Redflow's 1.2 – 1.4 MWh LDES solution, enabling the microgrid to provide a dispatchable solar + storage resource for peak shaving and energy resilience.
Redflow's solution will demonstrate scalable flow batteries at MWh scale and restore microgrid-controllable renewables at a military industrial scale for integration for the Air Force base, with the objective of delivering a stronger base of power for improved returns on existing investments to enhance resilience.
This project comes from Redflow's selection for participation in DIU's Extended Duration Storage for Installations program. The program is designed to match innovative LDES technologies to projects that demonstrate additional technological capability by providing energy resilience and power backup across the DOD's 450+ global bases.
Redflow CEO and Managing Director Tim Harris said, "We are proud to have been selected as the energy storage technology provider for this US Department of Defense microgrid project."
"We have been working with the Defense Innovation Unit for the past year to support their energy resilience objectives across the military's global operations. To be selected as the solution provider is validation that Redflow's LDES solutions hold the potential to deliver significant benefits to US Department of Defense installations worldwide," added Mr Harris.
"This groundbreaking microgrid project at Stewart Air National Guard Base exemplifies the deployment of innovative technologies to deliver resilient, sustainable solutions at US military installations," said Nicole Bulgarino, Executive Vice President, Ameresco. "Together with Redflow, we're energized to witness how this microgrid will bolster base resilience and set new standards for clean energy advancement, inspiring a green and resilient future for US Department of Defense installations worldwide."
The Department of Air Force aims to use the repowered Stewart Air National Guard Base solar energy microgrid with 1.2 – 1.4 MWh of Redflow energy storage to provide energy resilience for critical loads on the base. The microgrid will also provide a dispatchable solar + storage resource that is capable of peak shaving and supports the State of New York's clean energy goals. If successful, the solution could be rolled out across numerous US Department of Defense facilities and critical infrastructure around the world.
Deployment and commissioning of this system is planned for the second half of 2024.
For further information contact:
Corporate
Tim Harris
+61 7 3376 0008
tim.harris@redflow.com
Investors
Ronn Bechler
+61 400 009 774
ronn.bechler@automicgroup.com.au
Media
AUS
Maree Mills
+61 401 233 138
maree.mills@redflow.com

US
Shannon Murphy
+1 603 505 5606
shannon@trevicomm.com
 
 
 
About Redflow
Redflow, a publicly listed Australian company (ASX: RFX) with offices in Australia and the US, designs and manufactures long-duration zinc-bromine flow batteries for stationary commercial, industrial, and utility applications. Redflow batteries are modular, scalable, fire-safe, and capable of 100% depth of discharge. They can also operate in a wide range of environments without supplemental heating or cooling and offer an extended life with minimal degradation over time. The company's smart, self-protecting storage technology offers unique advantages, including a hibernation feature, secure remote management, a simple recycling path, and sustained energy delivery throughout its operating life. Redflow has over 270 active deployments and has delivered over 3 GWh of energy through its system.
For further information, please visit: www.redflow.com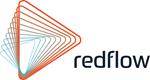 NOTE: This content is not written by or endorsed by "WKBN", its advertisers, or Nexstar Media Inc.
For inquiries or corrections to Press Releases, please reach out to GlobeNewswire.