GlobeNewswire
Celona Helps Enterprises Extend Public Cellular Services Indoors With the First Turnkey Private Wireless Neutral Host Solution
Successful interoperation and certification of Celona's neutral host solution with T-Mobile validates a new cost-effective model for improving indoor public cell services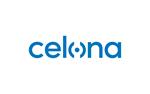 News provided by
Celona
Sep 18, 2023, 8:00 AM ET
LAS VEGAS, Sept. 18, 2023 (GLOBE NEWSWIRE) -- Celona, a leading innovator and pioneer of enterprise private wireless solutions, today announced the commercial availability of the industry's first end-to-end neutral host service that operates over CBRS shared private wireless spectrum. Celona's neutral host solution now allows organizations to improve the customer experience for millions of cellular subscribers by extending public cellular coverage within environments with poor cellular reception.

Celona also said it has officially completed the certification of its 4G-based neutral host system within T-Mobile's "Bring Your Own Coverage 2.0" (BYOC 2.0) program after a successful large-scale live customer trial with a national retailer. The certification of Celona's neutral host technology ensures the highest levels of service integrity for T-Mobile subscribers, including support for high quality voice and data services, emergency e911 calling, and other vital subscriber services with full regulatory compliance.
Celona is actively working with other U.S.-based mobile network operators (MNOs) to integrate its small cell neutral host system with their respective public cellular service offerings.
Available immediately within the United States with initial support for T-Mobile subscribers, Celona's neutral host solution is capable of concurrently advertising up to five different mobile network operators (MNO) as well as a discrete private wireless network signal for specific enterprise use cases.
By leveraging and sharing the existing enterprise LAN and WAN infrastructure, neutral host networking is a modern method developed to provide high quality public cellular coverage from one or more communications service providers (CSPs). Celona's neutral host service is simply enabled on a Celona private network - thereby increasing public cellular network coverage and capacity while dramatically reducing capital and operating expenses using a shared network infrastructure approach.
At the heart of the solution is Celona's Multi-Operator Exchange Network (MOXN) technology. A cloud-hosted multi-site, multi-tenant software exchange, Celona's MOXN technology simplifies operations and manageability by removing cumbersome and costly hardware burdens. With MOXN, mobile subscriber traffic is aggregated and securely tunneled to the mobile network operator (MNO) core network, making the entire experience completely seamless to users while guaranteeing subscriber service level agreements and key performance indicators (KPIs) for each MNO's public cellular services.
Celona's neutral host service operates over CBRS shared private wireless spectrum and can be deployed and operational in a fraction of the time at nearly half the cost of legacy distributed antenna systems (DAS), giving enterprises unrivaled control and manageability over in building public cellular services.
DAS based implementations have long been mired with high price tag, long deployment times and lack of enterprise control and visibility. Celona's neutral host service can be operational in weeks, not years, and is under enterprise IT's control without the burden and cost of additional on-site equipment.
Unlike other neutral host offerings, Celona offers organizations flexible deployment and pricing options that allow neutral host support to be easily enabled on existing Celona private wireless networks or discretely deployed as a stand-alone solution for neutral host only services.
"This is a major milestone for the networked world that we believe will be the killer app for bringing private wireless to the carpeted enterprise," said Mehmet Yavuz, Co-founder and CTO at Celona. "For the last several years, we have meticulously engineered a more modern solution to solve the age-old inbuilding cellular coverage issue that has been the source of so much frustration for companies across nearly every industry."
Celona's private wireless neutral host solution is ideally suited for healthcare environments, large retailers, offices, hotels, manufacturing operations and universities. These organizations will now be able to provide pervasive and reliable indoor public cellular connectivity to T-Mobile subscribers while using the same private wireless infrastructure to support business-critical applications that require deterministic wireless connectivity and performance.  
Completely transparent to users, Celona's neutral host service appears exactly like each carrier's regular public cellular services – letting subscribers to automatically connect and authenticate to the service on their supported CBRS-capable cellular devices.
"Stanford Health Care is at the forefront of innovation, aiming to provide the best healthcare experience possible, for both our patients and our staff," stated Christian Lindmark, CTO of Stanford Health Care. "In addition to providing in-building cellular signal, our vision includes using the platform to create a secure, private wireless network for core medical wireless technologies, such as clinical communication, patient monitoring and clinical video feeds."
PRICING AND AVAILABILITY
Celona's software subscription model includes the requisite hardware and software components for deploying an end-to-end private wireless and/or neutral host network.
Celona's neutral host only solution supporting a single operator (T-Mobile) is available immediately for U.S.-based customers. The three-year subscription list pricing per indoor AP starts at U.S. $5,000. The three-year list pricing subscription per indoor AP for neutral host with a single operator plus private wireless services starts at U.S. $11,000.
Based on their requirements, existing Celona 4G customers can easily add Celona neutral host service to their existing 4G or 5G private wireless subscriptions at a nominal incremental cost. Pricing for up to 3 additional operators will be released as MNO support becomes available.
ABOUT CELONA
Based in Silicon Valley, Celona is a pioneer and leading innovator of enterprise private wireless solutions. The company is credited with developing the industry's first 5G LAN system, a turnkey 4G/5G system that enables enterprises and mobile network operators to address the growing demands for more deterministic wireless connectivity for critical business applications and vital use cases not met by conventional wireless alternatives. Celona's products and technology have been selected and deployed by a wide range of customers including Verizon, NTT, SBA Communications, Standard Steel, and Haslam Sports Group. To date, the company has raised $100 million in venture funding from Lightspeed Venture Partners, Norwest Venture Partners, NTT Ventures, Cervin Ventures, DigitalBridge and Qualcomm Ventures. For more information, please visit celona.io and follow Celona on Twitter @celonaio.
MEDIA CONTACT
David Callisch
Celona
callisch@celona.io
408-504-5487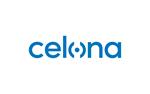 NOTE: This content is not written by or endorsed by "WKBN", its advertisers, or Nexstar Media Inc.
For inquiries or corrections to Press Releases, please reach out to GlobeNewswire.