GlobeNewswire
Guardion Health Sciences, Inc. Regains Compliance With Nasdaq Continued Listing Requirements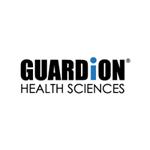 News provided by
Guardion Health Sciences, Inc.
Jan 24, 2023, 4:05 PM ET
HOUSTON, Jan. 24, 2023 (GLOBE NEWSWIRE) -- Guardion Health Sciences, Inc ("Guardion" or the "Company") (NASDAQ: GHSI) announced today that it has received confirmation from The Nasdaq Stock Market LLC ("Nasdaq") that it has regained compliance with the minimum bid price requirement of $1.00 per share under Nasdaq Listing Rule 5550(a)(2) and currently meets all other applicable criteria for continued listing.

On January 25, 2022, Nasdaq notified Guardion that its common stock failed to maintain a minimum bid price of $1.00 over the previous 30 consecutive trading days as required by the Listing Rules of Nasdaq. Subsequently, by letter dated January 24, 2023, Nasdaq has determined that for the last 10 consecutive trading days, from January 9, 2023 through January 23, 2023, the closing bid price of Guardion's common stock has been $1.00 per share or greater, and the Company has therefore regained compliance with Listing Rule 5550(a)(2), and this matter is now closed.
About Guardion Health Sciences, Inc.
Guardion Health Sciences, Inc. (Nasdaq: GHSI), is a clinical nutrition company that offers a portfolio of science-based, clinically supported products designed to support the health needs of consumers, healthcare professionals and providers and their patients. The Company's combination of expertise and scientifically supported products is the foundation of Guardion's growing position within the clinical nutrition marketplace. Information and risk factors with respect to Guardion and its business may be obtained in the Company's filings with the SEC at www.sec.gov.
Forward-Looking Statement Disclaimer
With the exception of the historical information contained in this news release, the matters described herein may contain "forward-looking statements" within the meaning of Section 27A of the Securities Act of 1933, as amended, and Section 21E of the Securities Exchange Act of 1934, as amended. These forward-looking statements contain information about our expectations, beliefs, plans or intentions regarding our product development and commercialization efforts, research and development efforts, business, financial condition, results of operations, strategies or prospects, and other similar matters. Statements preceded by, followed by or that otherwise include the words "believes," "expects," "anticipates," "intends," "projects," "estimates," "plans," "hopes" and similar expressions or future or conditional verbs such as "will," "should," "would," "may" and "could" are generally forward-looking in nature and not historical facts, although not all forward-looking statements include the foregoing.
These statements are based on management's current expectations and assumptions about future events, which are inherently subject to uncertainties, risks and changes in circumstances that are difficult to predict, and involve unknown risks and uncertainties that may individually or materially impact the matters discussed herein for a variety of reasons that are outside the control of the Company, including, but not limited to, the Company's ability to raise sufficient financing to implement its business plan, the impact of the Company's exploration of strategic alternatives, the integration of new management team members, the implementation of new financial, management, accounting and business software systems, the integration of possible acquisition targets, the impact of the Covid-19 pandemic, supply chain disruptions, inflation and a potential recession on the Company's business, operations and the economy in general, the Company's ability to successfully develop and commercialize its proprietary products and technologies, and the Company's ability to maintain compliance with Nasdaq's listing requirements.
Readers are cautioned not to place undue reliance on these forward-looking statements, as actual results could differ materially from those described in the forward-looking statements contained herein. Readers are urged to read the risk factors set forth in the Company's filings with the SEC, which are available at the SEC's website (www.sec.gov). The Company disclaims any intention or obligation to update or revise any forward-looking statements, whether as a result of new information, future events or otherwise.
Investor Relations Contact:
CORE IR
Scott Arnold
516-222-2560
scotta@coreir.com
Media Relations Contact:
Jules Abraham
Director of Public Relations
CORE IR
917-885-7378
julesa@coreir.com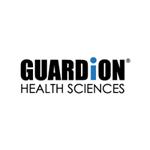 For inquiries or corrections to Press Releases, please reach out to GlobeNewswire.